New to You(tube):
by Kim Vilyus
Hey Guys! Have ya'll heard of that site called Youtube??
Well, we have been spending more than ample time on Youtube further educating ourselves on all things Vegan, cruelty-free, animal friendly, human friendly, Peta-approved, raw, juicing, holistic, organic, sustainable, natural, homoepathic, eco friendly, fair trade, ethical…pretty much every humane adjective you can think of.  We are obsessed with all of it to say the least.
So after spending so much time on the site, we decided to start our own Youtube channel.  We've started with a little introductory video about who we are, what we are interested in, where to find us, and what types of content you'll find on our site.  Also, we just think its fun and rad and we want to show it off!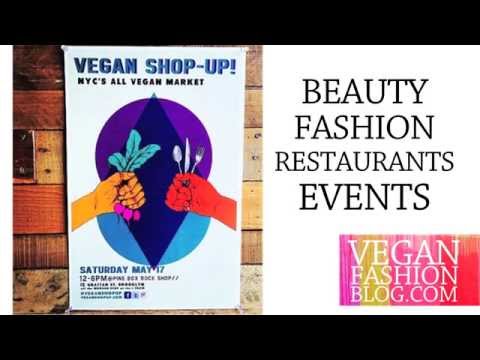 (You can check out our Youtube channel and like the video or subscribe  HERE!)
Vegan fashion is not just for those that lead a "Vegan" lifestyle, but also for vegetarians, animal lovers, or anyone interested in leading a more compassionate lifestyle.  We also want everyone to know that Vegan Fashion isn't just "crunchy" anymore.  There are AMAZING brands putting out super chic, super stylish items for those of us that love fashion and style but are "dead" set on leading a more compassionate lifestyle going forward.
We know and understand that transitioning your lifestyle is a process and every positive choice should be congratulated.  Don't freak out if you have some leather or suede in your closet that you acquired before you became more educated about the Veganism; just make sure that you make conscious choices in the future that are cruelty-free.    You can always sell these items on ebay, swap them at Buffalo Exchange, or give them to a friend or Goodwill…when you are ready.  Sometimes you may have emotional attachments to these items if they were gifts from a loved one or picked up from your favorite shop.  Allow yourself time to let go as you replace them will wonderful new ethical items.
We are constantly seeking out new animal-friendly, cruelty-free, ethical and sustainable Fashion, Beauty, Restaurants, and Events. We also feature items for men, women, and little vegans alike.
Check back regularly for more photos, reviews, events, and Vegan brand love!
xx VFB
Related posts
coded by
nessus